It explains about the method of the download of PictureMoreZ.

There is a 'download' button in the bottom.



1. Before beginning download, the next window is indicated.
Because it is in the case of Windows XP,
indication may vary in the following window a little in the case of others.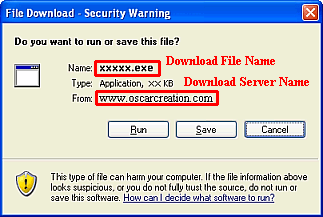 In Download Server Name(From), Either
www.cyberfort.jp
or www.d-b.ne.jp
is indicated.
Two servers are distributed automatically so that a server may not get crowded too much.

Download begins soon when 'Run' or 'Open' is pushed.



2. After Windows XP SP2, After download was finished,
The next screen may be indicated when Installer is started.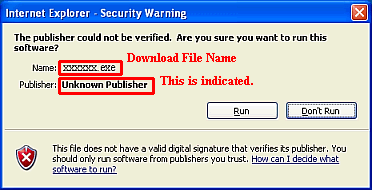 A publisher is indicated with the unknown publisher.
CyberFort doesn't add a publisher's certificate at present.

However, it can be used comfortably because a program is checked with Virus-check strictly.